See on Scoop.it Tennis Elbow Braces: Good For Pain Relief – But What About Healing?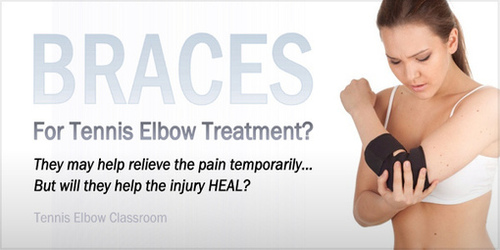 The Tennis Elbow brace was in the news recently, in the Wall Street Journal. The claim being that they can relieve pain – But isn't the real question: "Do braces help the injury HEAL?"
See on Storify: Tennis Elbow Braces: Healing Vs. Pain Relief?
Or on Quora: Do Tennis Elbow Supports Offer Healing Or Merely Pain Relief?